A special honor 2011 Showcase at BookExpo America
Jacob K. Javits Convention Center,
Crystal Room, Manhattan NY from
International book award 2011


MAHALO SUNRISE - MY STORY
Waikiki, Hawaii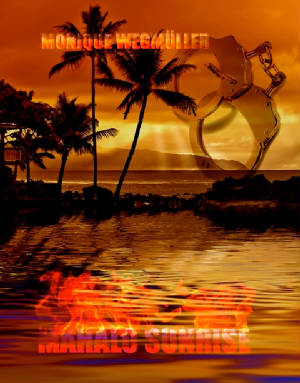 Synopsis
Hawaii. Islands of everlasting spring, land of smoking volcanoes, where life sometimes runs on cocaine & crystal meth!

A zealous Swiss student at Hawaii Pacific University unwittingly caught in the middle of prostitution, drug-dealing and money laundering?
A zealous woman accused of first-degree murder on American soil, fearing for her own life at the same time.

What if the FBI knew everything about you? Your lifestyle, your habits, your whereabouts at every moment? A 67 page file proves it all? What if the FBI suddenly storms the place where you live and arrests you?
Fingerprints never lie! Serving a life sentence behind bars in a high-security wing in Honolulu, then in Los Angeles!
Guilty or just in the wrong place at the wrong time? When paradise turns into hell.